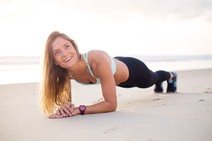 Learn More
Learn More
Learn More
Learn More
How well you breathe is directly connected to your performance, stability, and how durable you are as a runner.
Level up your glutes and hips with with this program that delivers max results with a corrective and strength programs.
TRX runners program can decrease your risk of injury and improve your running performance.
Learn to finally train your core for results! This program includes two 8-week sessions that provide you a blueprint to a new you.